ACTIVE SCRUBS FOR MEDICAL PROFESSIONALS
Wear better. Look better. Feel better.
At Body Intelligence, we are passionate about making you look and feel your best all day, every day.
We pride ourselves in being different:
We're different. Here's why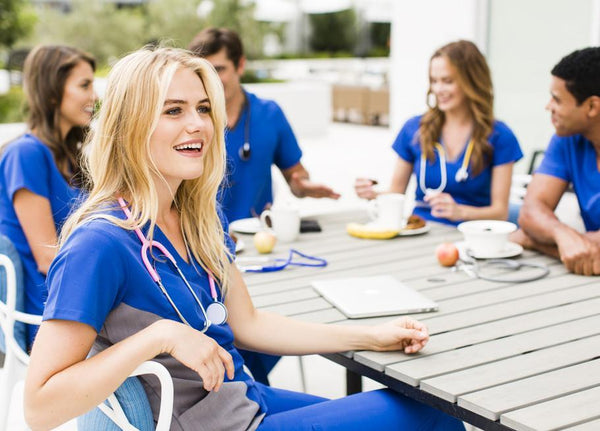 Unlike other scrubs, Body Intelligence scrubs are technically engineered for premium performance. Each piece features high tech stretch fabrics that enhance mobility, allow your skin to breathe and help regulate your body temperature as you move through the day. The workday moves quickly, so it's time to invest in active scrubs for medical professionals that have been designed to maintain comfort, efficiency, and a professional appearance all day long.
Our lightweight and breathable scrubs are meticulously tailored to adapt to the natural contours of your body, reinforce your professional image, and highlight your best features with a proper fit.

As our founder, Stephanie Garrigus says, "Each day is a new opportunity to present the best version of yourself. Look sharp and dress smart."
What makes us special?
Wrinkle Free. Worry Free.
Signature Compression Waistbands
Fabric Made for Movement
Shape Enhancing pockets where you want them.
Antimicrobial Technology at its best